Disclaimer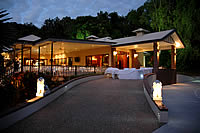 All prices quoted are correct at the time of publication. Product subject to availability and may be substituted. Whitfield House Management endeavours to keep the information on this website timely and accurate; however, Management reserves the right to alter prices subject to availability.
All content contained on this site is copyright protected by Whitfield House Cairns and may not be reproduced, sold, broadcast or disseminated in any form without written permission from Whitfield House Cairns.
To obtain permission, please contact us via phone on (+61) 7 4032 2732 or email sales@whitfieldhouse.com.au.